Experience the passion!

Dear Valued Clients,

In the midst of this global pandemic we would like to let you know that your health and care are our top priority. We are currently open for business and in addition to our existing high standards of sanitation and disinfection we are implementing additional measures to ensure everyone's safety:

No staff member who has symptoms of illness (cough, fever, etc) will be allowed to work.

We have hand washing stations available and will ask you to please wash your hands for 20 seconds upon arrival.

Staff at the salon appreciate you patronizing our salon in advance. Currently there's no Covid-19 restrictions and you are not required to wear a mask.

Our Appointment Policy Updates:
If you are not feeling well or think you may be coming down with something, please call to cancel your appointment. There will be no penalty for cancellation of sickness during this difficult period. Please give as much notice (24 hrs.) as possible, but rest assured you will not be charged if you need to cancel at the last minute due to illness. This information serves as a waiver consent that you will uphold and agree to these conditions. Thank you and stay safe,

-Pure Body Salon!
*(Please answer Yes to waiver consent question when booking appointment). Same day / after hour appts. may required additional charges consult with stylist.
*Must provide Credit Card info when booking (Each) time it is held on account for 10 days only for Non Cancellation Fee. *MUST Cancel appointment (24 hours) in advance or the credit card will be charged the following fees: (50% or full amount for Installs /(2hrs up) Services) and ($25 for Other Services). Card will not be used for check out.

Welcome to Pure Body Salon & Suites,
Pure Body Salon was established in 1983 as a full service salon. In 2007, we opened as Pure Body Salon & Spa, Charlotte's premier Salon quietly nested in a beautiful 1940 renovated home located on the border of Charlotte's Historic Wesley Heights Community west of Uptown Charlotte. In 2020 we became ...Pure Body Salon & Suites to promote other businesses in the beauty industry who offers an array of services and retail products. Our team will customize individualized solutions to meet your hair care needs, utilizing professional products such as; Phyto, and the Phyto Specific all botanical Relaxer to name a few. We specialize in hair Extensions, Relaxers, Haircuts and Hair Coloring, Natural Hair and Silk Press. We believe in beauty transformations promoting a Pure Body experience. Our vibe is a relaxing, harmonious atmosphere dedicated to exceed client's expectations.
Embrace the Experience!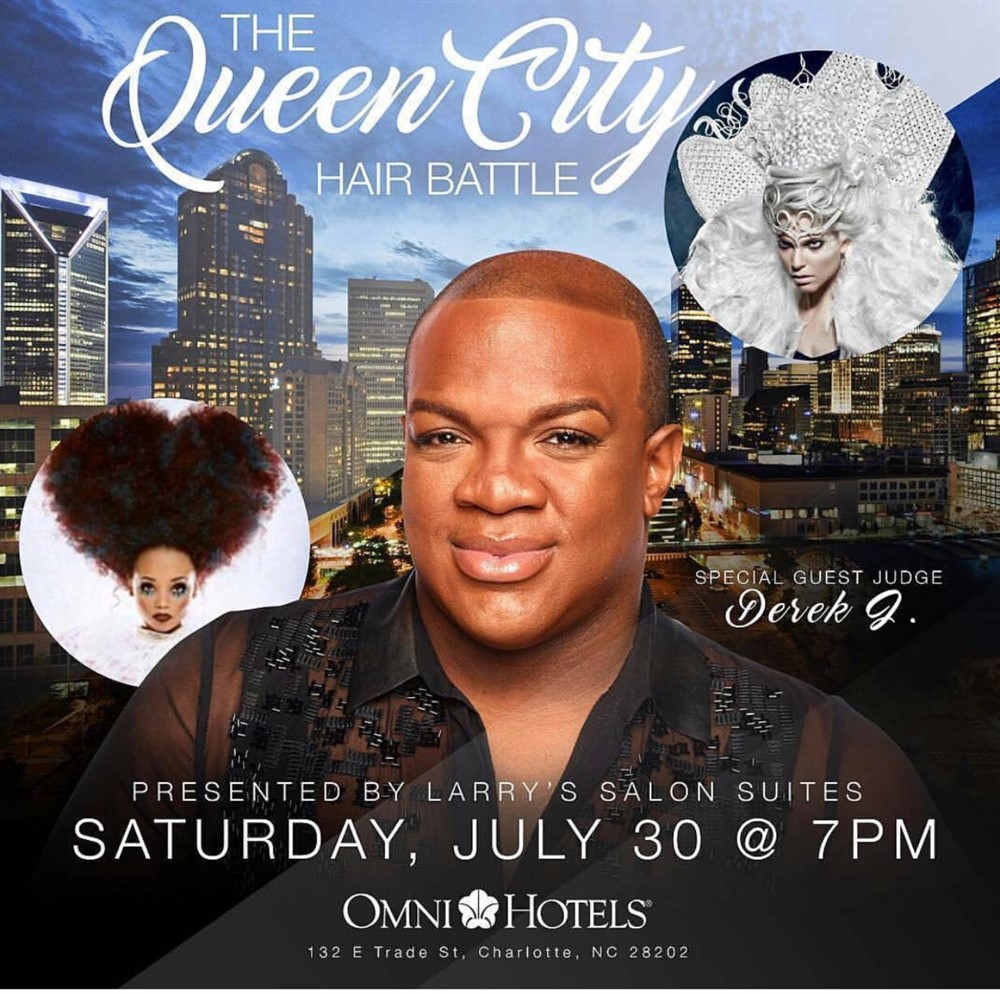 2016 Queen City Hair Battle with BRAVO's Derek J - First Place Winner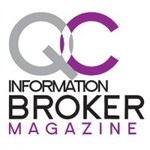 QC Information Broker Magazine 2011 SALON of the Year and SPA of the Year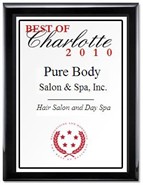 Selected Winner of 2010 Best of Charlotte Award by the United States Commerce Association (USCA)

Winner of 2009 Best of Business Award in the Salon & Day Spa category.